SANADHANA GIRLS SHELTER HOME
The main objectives of this home is provided for shelter to girl street children those who have migrated and runaway children from rural areas due to disintegration of families, utter poverty, loss of parents, domestic violence, drought and attraction to urban life.
There is also a Formation House where the young candidates who aspire to become religious sisters and work for the poor and the needy. The candidate are trained here with integral formation. At present there are 6 candidates and 5 sisters and 35 children in this shelter home.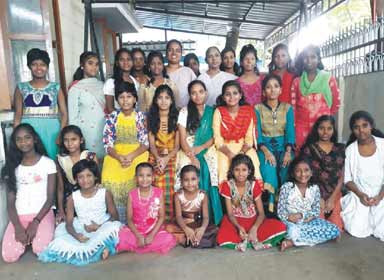 ASHA NIVAS WORKING WOMEN'S HOSTEL – METHA NAGAR
It has been established with the grant-in-aid from Ministry of Human Resources, New Delhi, for the noble cause of catering a working women's Hostel for women who are in need of Shelter, care, food and protection . It provides accommodation to the middle and lower class women from in and out skirt of Chennai City.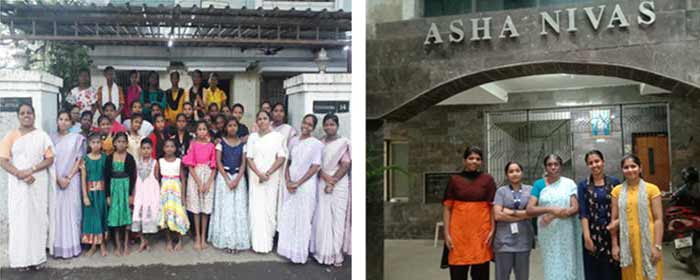 SAMARPANA BOYS SHELTER HOME – OTTERI
It caters to the needs of the boys street children. They are given orientation and proper guidance and counselling to the boys who had been engaged in anti-social activities, roaming in unhygienic condition and who suffered due to poverty and loss of parents. The boys are counseled and either rehabilitated or sent to regular schooling. They are also trained in skill and vocational training in work-shop situated in the same premises.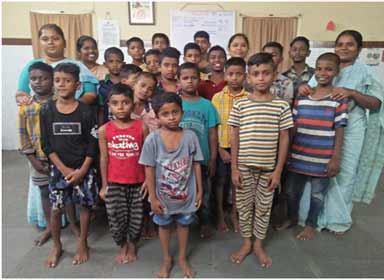 ALL WOMEN'S SERVICE CENTRE – KELLYS
It has been established for a large number of working women who are in need of care and protection, safety and security and above all a place for peace and serenity. This centre also provides regular training for the women and young girls in Domestic Work and Geriatric Nurse Training.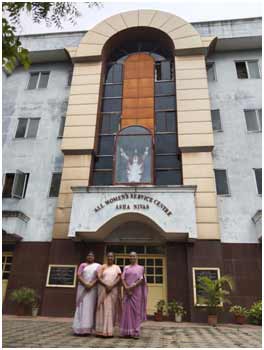 COMMUNITY SERVICE CENTRE - THORAIPAKKAM
This Centre has committed by helping the victims of 'Tsunami affected people ' by means of running a Community Centre for the protection of care, food and shelter for the working women from out skirt of Chennai City. It also runs Pre-Schools, Coaching Centers, and Non-Formal Education for children at Kannagi Nagar. It helped in forming Self-Help Groups for both women and youth and organized periodical vocational trainings and helped them to find a suitable jobs.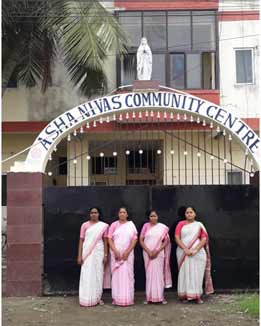 ANIMATION CENTRE – VALLAVILAI, K.K.DISTRICT
The sisters are engaged in pastoral and social work in the eight parishes of the Thoothur Vicariate in the Archdiocese of Trivandrum, in collaboration with Trivandurm Social Service Society. Our target group is mainly the women and children in the fishing community in the area. Skill training, vocational training and employment oriented trainings are regularly conducted for the benefit of women, widows, physically challenged persons and the poor in particular. Apart from this, candle making, manufacturing sanitary napkins, umbrellas and rosaries are undertaken to provide employment for the women. Besides, the sisters are responsible for the Anti-alcohol and Migrants desk, Norka Roots. The sisters also provide emergency and special assistance to the victims of natural calamities.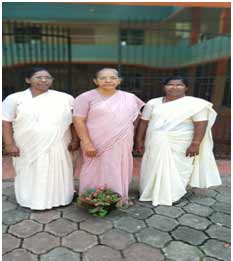 NAVA JEEVAN BALA VIKAS MEDAHALLI – BANGALORE
In collaboration with Dream India Network, the children's home is provided with residential facilities, formal education, counseling, extra – curriculum activities, drawing, reading books, essay writing, games and sports and outings to the nearby parks. The guardians of the children are invited for religious festivals and celebration days such as Ayudhapooja, Deepavalli, Pongal and Christmas etc. Improvised foster homes and working women's hostel are under construction at present. Besides, two of our sisters are coordinating with the superiors and provincials of various religious congregations in Bangalore in running about 62 foster homes of the children in Karnataka.

COMMUNITY SERVICE CENTRE –HYDERABAD
Nava Jeevan Vikas Secular Institute runs a Shelter Home for Children and Working Women's Hostel at Habsiguda. There are 25 children brought to the home by Child Welfare Committee.(CWC). We provide them food, shelter, education, health care, recreation, mental and psycho-social support and counseling. Besides we also provide Short Stay for women with safety and security. A Tuition Centre is also conducted for the slum children. Two of our sisters are working with Montfort Social Institute and are engaged in issues of human rights, housing rights, advocacy, legal, domestic workers and unorganized workers and help them to live with dignity and self respect.
Apart from this, three of our sisters are working in the Archbishop's House and one sister is working in Hyderabad Archdiocese Social Service Society.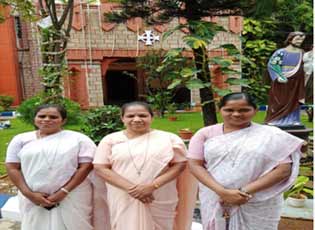 NAVA JEEVAN VIKAS AND VIRGINI NIVAS SOCIAL CENTRE, BASAPURA, BANGALORE
Nava Jeevan Vikas And Virgini Nivas are net working for the development of Domestic Workers and Shelter Homes for children in Basapura since June 2022. Three of our sisters are working in collaboration with Virgini Nivas Social Service Centre in promoting integral development of the Domestic workers and street children in Basapura and the surrounding areas of Bangalore city.

NAVA JEEVAN VIKAS AND ST HENRY'S HOME FOR THE DISTITUE MEN AND WOMEN AT AZHAGAPURAM IN THE DIOCESE OF SALEM IN TAMIL NADU
Three of our sisters are taking car of these destitute men and women and looking after their spiritual, physical, emotional, medical and psychological needs with the support of the diocese of Salem under the leadership of Most.Rev.Dr.Arulselvam, Royappan, Bishop of Salem since June 2022.

NAVA JEEVAN VIKAS AND ST MARY'S HOME FOR THE DISTITUE MEN AND WOMEN IN MUTTOM
Three of our sisters are working at St.Mary's Home for the destitute men and women at Muttom in Kottar Diocese, Tamil Nadu with Stephen Charitable Trust under the guidance of Rev. Fr. Dominic Rosario since June 2022. Our sisters take care of the elderly people with deep commitment and dedication and meet the physical, spiritual, emotional and psychological needs of the inmates with medical care and support.